To become a volunteer of the LME "Lev", it is required to come to us at 56 Promyslova Str., and fill out the volunteer agreement. Have your passport on hand.
Volunteering hours are from 09:00 till 12:00 and from 16:00 till 19:00 daily.
While they are staying in the enterprise, the dogs require communication with humans while walking. This helps them to socialize quickly and increases the chances to fit in the family significantly.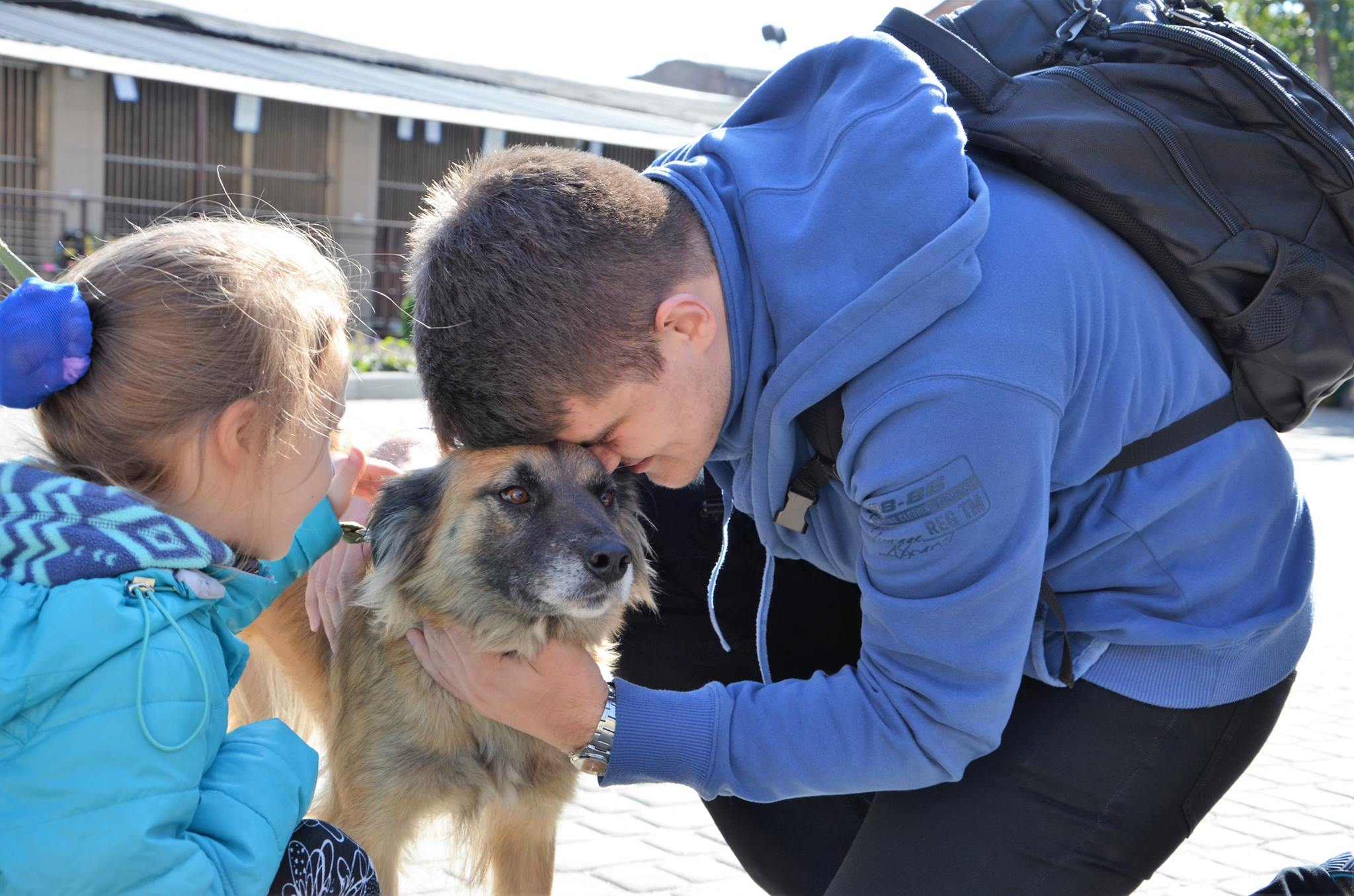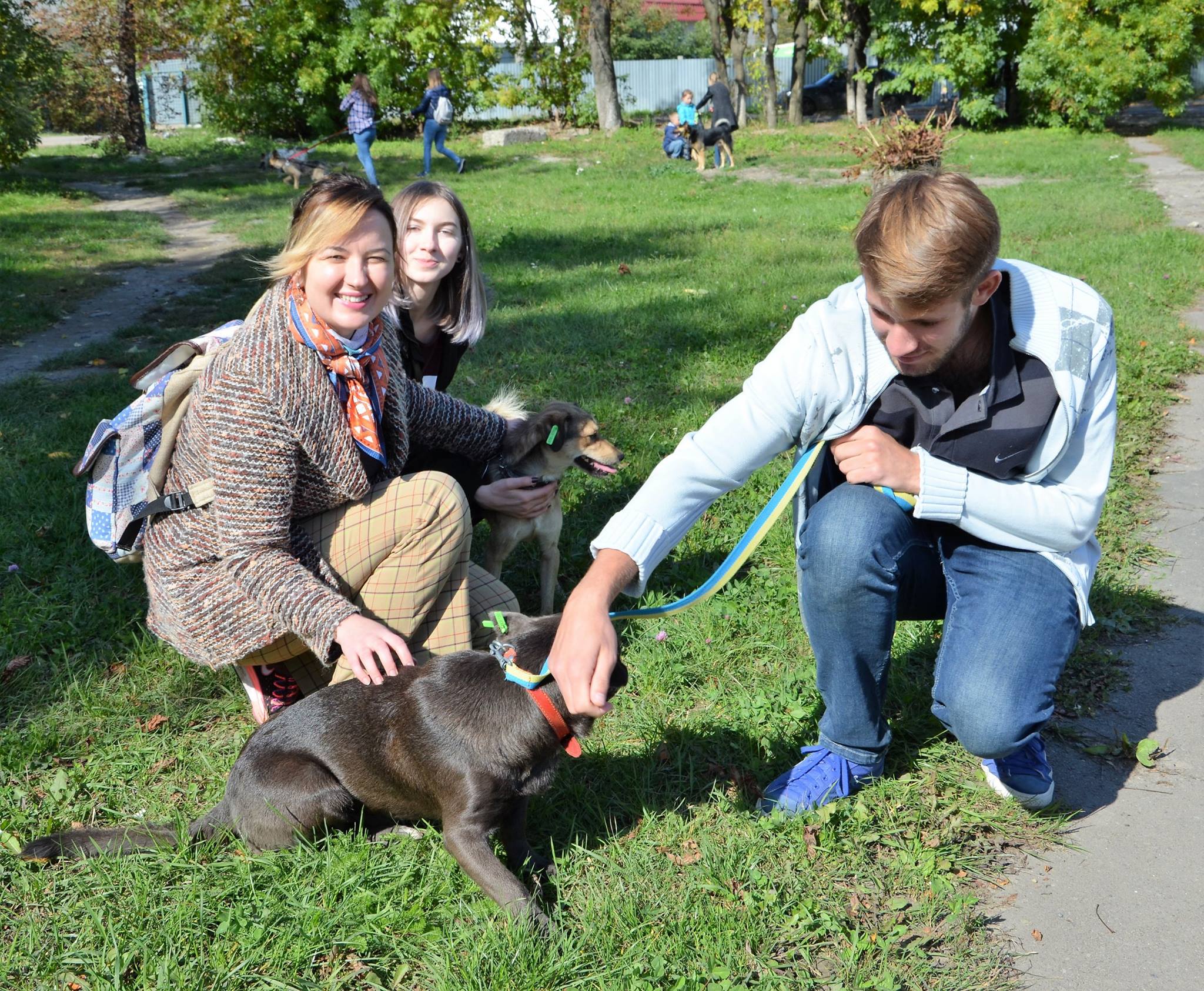 Our volunteers:
Maryna Putilina
Tetyana Arkatyn
Yevheniya Sudorgina
Olga Lomakovska
Igor Saiko
Natalya Kopeiko
Iryna Kamkova
Olena Shapovalova
Dariya Burko
Yuliya Pivala
Khrystyna Voitovych
Ivan Kravchuk
Kateryna Melnykova
Anna Ugryn
There are more than three hundred people registered in the volunteers base of the LME "Lev".

Caregivers:
According to the Resolution No. 262, issued by the Lviv City Council on Mach 17, 2016, Section 7 legalizes the status of homeless animals caregiver:
7.1. In order to effectively address the issue of homeless animals population management, as well as the issue of friendly coexistence of people and animals, there are animal caregivers in Lviv.

7.2. Animal caregiver are caring for a homeless animal(-s) (cats, dogs) within a certain territory.

7.3. Animal caregiver may be a person, who is registered in the caregivers database of the LME "Lev" and signed relevant agreement, approved by the management of LME "Lev".

7.4. Animal caregiver is obliged to adhere to the provisions of the agreement, concluded with the LME "Lev", as well as to the requirements of these Rules.
Our caregivers:
Shevchenkivskyy District:
Nataliya Kuznetsova
Velychkovskoho Str., Ryasne-1
Olga Dorota
Mykolaichuka Str.
Nazar Chekas
Kosmichna Str.
Oleksandra Yavorska
Mazepy Str.
Lidiya Voitovych
Plugova Str., Promyslova Str.
Nadiya Kiselyova
Tatarbunarska Str.
Maryna Sai
Shpytalna Str., Dzherelna Str., Gazova Str., Tamanska Str.
Tetyana Pelageyena
Zamarstynivska Str.
Frankivskyy District:
Iryna Kamkova
V. Velykogo Str., Symonenka Str.
Anzhela Motrynenko
Symonenka Str., Kulparkivska Str.
Mykhailo Los
Stryiska Str., Proektovana Str.
Zaliznychnyy District:
Olena Melnychuk
Rudnenska Str.
Lychakivskyy District:
Nataliya Boitsova
Lypova Aleya Str.
Volodymyr Shot
Medovoi Pechery Str., Tadzhytska Str.
Maryna Putilina
Pekarska Str., Chekhova Str., Chernihivska Str., Tershakovtsiv Str.
Liliya Yurchyshak
Vashyngtona Str.
Sykhivskyy District:
Oleksiy Levchak
Dnisterska Str.
Yuriy Lototskyy
Dnisterska Str.
Tetyana Kotenko
Lytvynenka Str., Ternopilska Str., Chervonoi Kalyny Str.
Galyna Mogynya
Khutorivka Str., Shuvar
Totally, 284 caregivers agreements were concluded in Lviv.